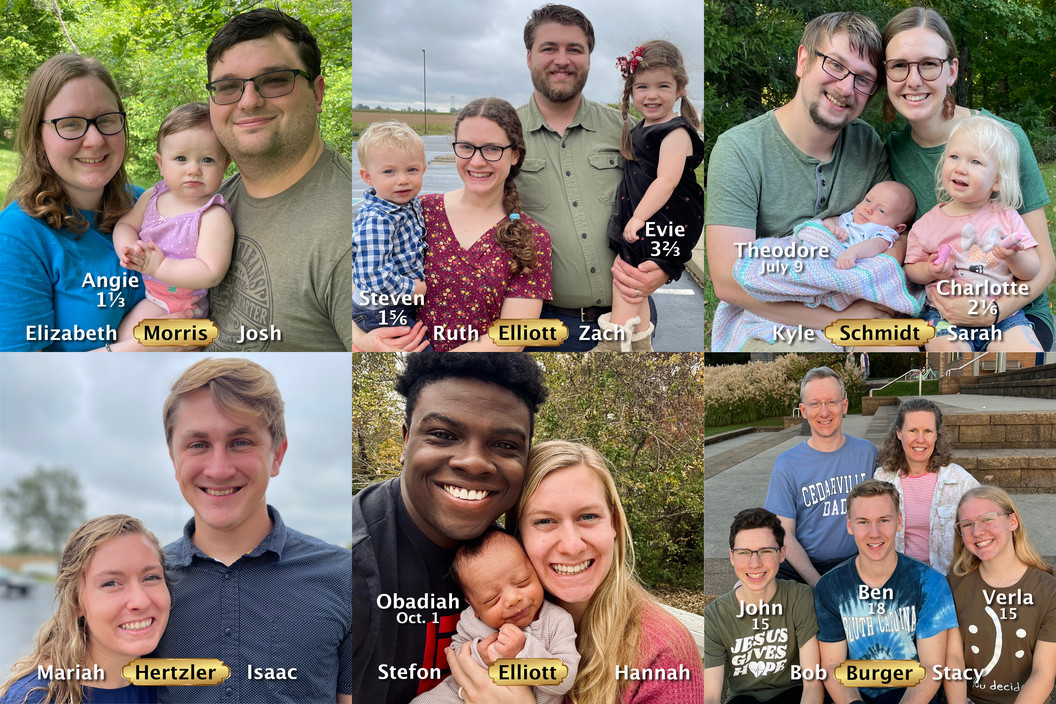 Happy Thanksgiving!
We thank God for His goodness and steadfast love during this crazy year. Last Thanksgiving Frozen II came out, and "The Next Right Thing" song ends:
When it's clear that everything will never be the same again
Then I'll make the choice to hear that voice
And do the next right thing
Some things never change, like the voice of our Good Shepherd, who leads us in paths of righteousness for His name's sake. We want to share some highlights of the year with you, our family and friends. We'd love to hear from you and have you visit when you're in the area!
God's richest blessings to you!
The Burger Family